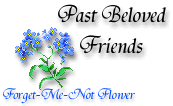 Reny was my first Sightound (a blue cream domino), adopted at the tender
age of 4 months, in 1983, from the late George Bowers,
Ahwaga Kennels, Owego, New York.

Reny had a special and wonderful personality. A testimonial to his
gentle nature, even as an adult dog, was when he came face to face,
on separate occassions with
an infant bunny and an infant squirell,
He did not harm the animals, he was gentle with them,
and was happy to just sniff them.

Reny died prematurely at the age of 7
of cancer of the liver.
I still miss Reny and always think of him as my happy, loving and beautiful golden boy.


---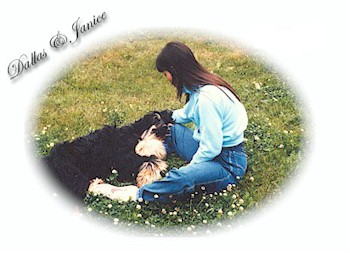 Dallas was my second Sighthound (black and tan), who we adopted
when he was 10 weeks old, in 1985,
from Mary and Hugh Morgan,
Tamora Kennels, Spring Grove, Pennsylvania.

We adopted Dallas when Reny was 1 year of age,
as a companion to Reny.

Reny and Dallas were inseparable, despite the fact that they
were two intact males, they loved eachother and even slept together
with one's head on the other's rump.
Dallas was also a sweet and loving dog with a wonderful
disposition and personality, however, Dallas
was the gamey of the two and had no sympathy for rodents or birds, as did Reny.

Dallas died at the age of 14, in the Summer of 1998.
I still miss my beautiful and loving Dallas. He was my "monkey boy".
---

Rahmi
April 10, 1992 - July 2002
Sire: Sharkira Dom Perignon Brut
Dam: Ch. Shakira's Ebony-N-Ivory
He was our own personal security system and let everyone
in the household know when strange noises occurred.
Rahmi was a true aloof Afghan Hound.
We adopted Rahmi, when he was 6 months old, through the Bastins in Indianna
Rahmi did have some socialization (behavioral) problems, but after years of
socialization, love and adjustment, he did fine, although could not be
trusted with the other dogs.