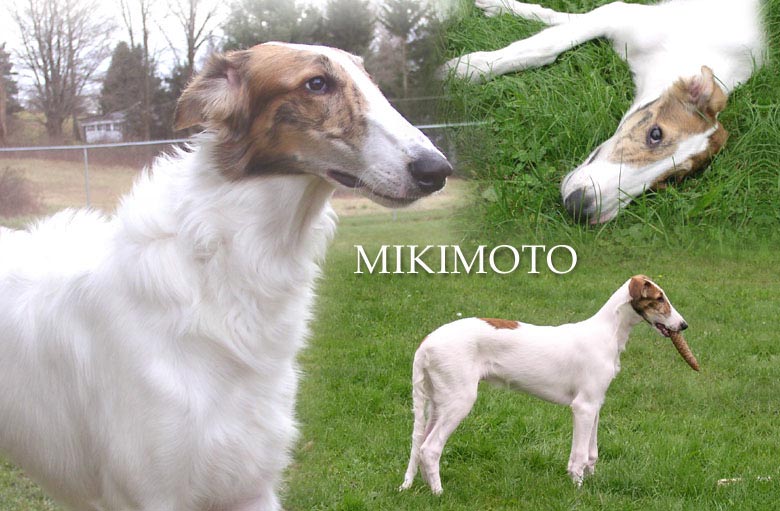 *********************************************************************
Unfortunately, Mikimoto's confirmation did
not come together, which rendered him a Pet.
Mikimoto was neutered at 2 years of age.
Mikimoto is much loved and adored by us and by his pack here at OZsome.

*********************************************************************
the finest cultured pearls = MIKIMOTO
HIGHEST STANDARD OF BEAUTY - SUPERB QUALITY - PURE AND HONEST CLASS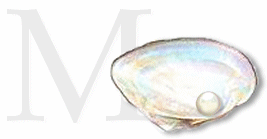 Born: Saturday, May 29, 2004

Sire: Int & Am & Fin & Est & Ltu & Rus Ch. NewskyW-02 & EuW-03, Phaedra Rafiki, "Rafiki"
Am. Ch. Phaedra Brasilian Lovesong x Am. Ch. Leicros Russian Zanza
Owners: Carol Kubiak Zamora and Dr. Kevin Shimel, DVM, Phaedra Borzoi
Phaedra Web Site: http://phaedra-borzoi.com
Dam: Kenai Naima by Cool Run, "Naima", mjr. ptd.
Ch. Kenai's Keys to Imagination x Sebranova's Ramunder of Kenai
Owners: Gloria Hyland-Fisher and George Fisher
Breeder: Gloria Hyland-Fisher, Cool Run Hounds, Borzoi and Silken Windhounds
Bridgeton, NJ
Statistics:
Full Dentition with perfect scissors bite
Dark/dark eyes and lip/eye rim pigment
The Perfect Borzoi Head Piece
32 inches (almost 32-1/2) tall, 97 lbs. at 11 mos.
Sweet Sweet Sweet Temperament and Personality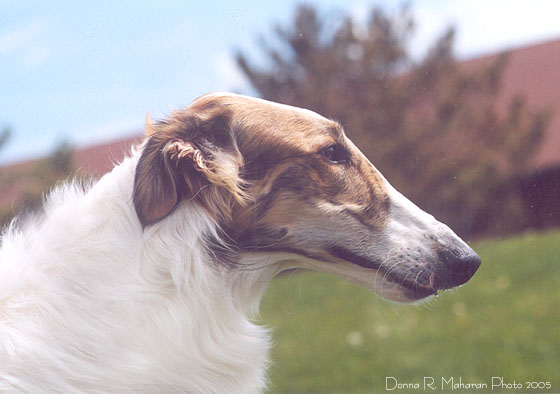 Profile at 11 mos., Maharan Photo
| | |
| --- | --- |
| | Miki at 18 mos. |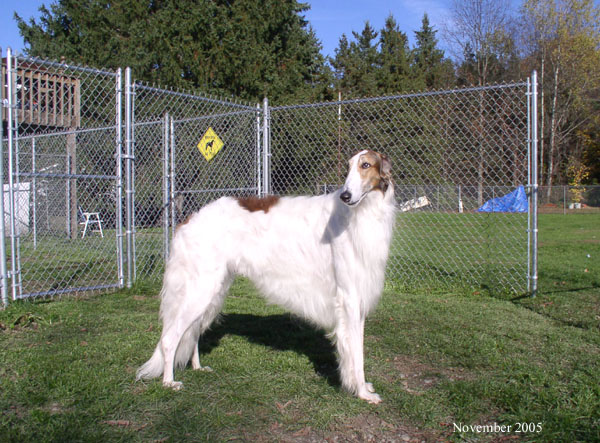 Miki at 17 mos.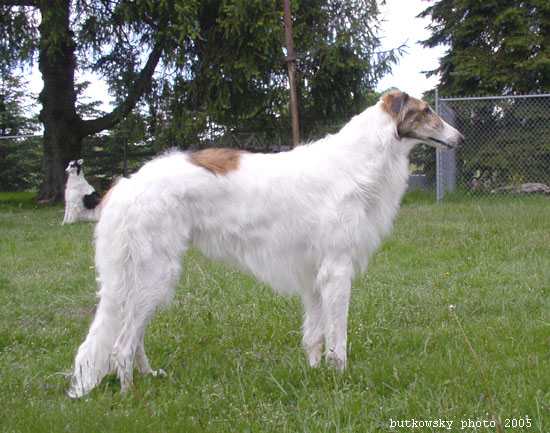 Photo at 12 mos.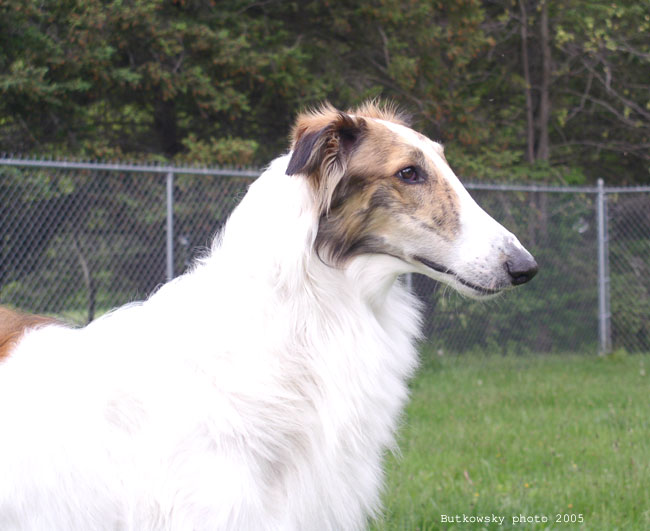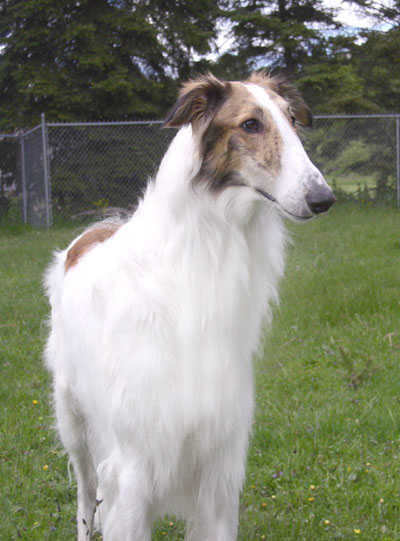 Photo at 12 mos.

The entire Far East Litter was evaluated by 5 top Borzoi breeders on the east coast [from 6 to 12 weeks of age].

MIKIMOTO was labeled the "total package".

MIKIMOTO will be out in the show rings and specialties in the Northeast.
A tremendous thank you to Gloria for giving me a piece of your heart and soul and allowing MIKIMOTO to become a part of our family.

10-1/2 mos. old, April 17, 2005


movement at 10 mos.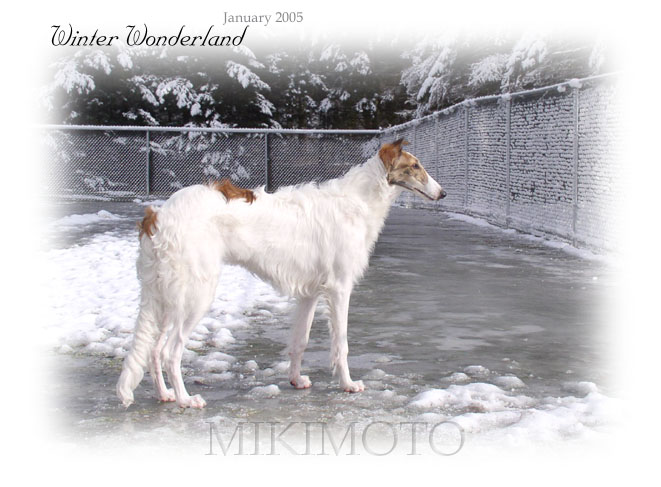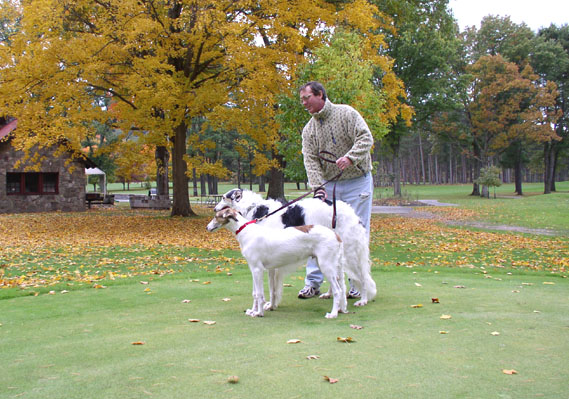 Mik's first outing to "his" Park, Chenango Valley State Park, October 17, 2004
(on the golf green)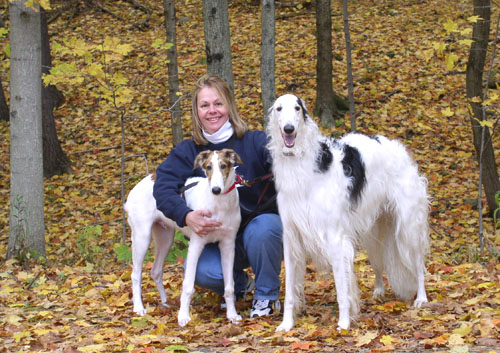 October 17, 2004, Mik, Jan and Kansas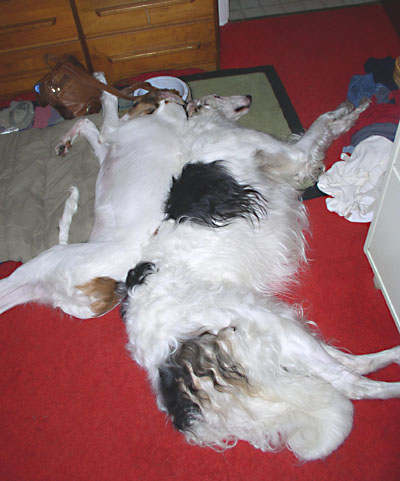 Mikimoto and Kansas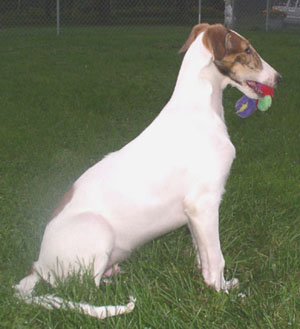 15 weeks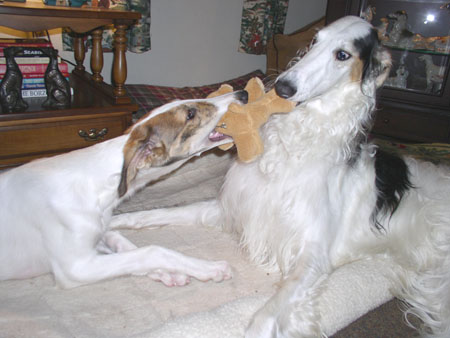 Mik and Kansas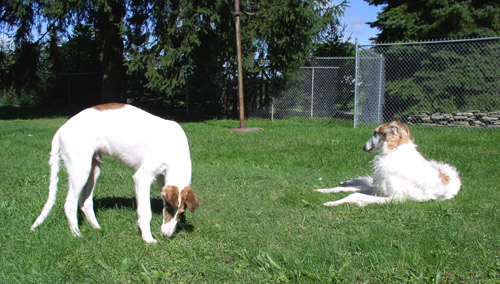 China babysitting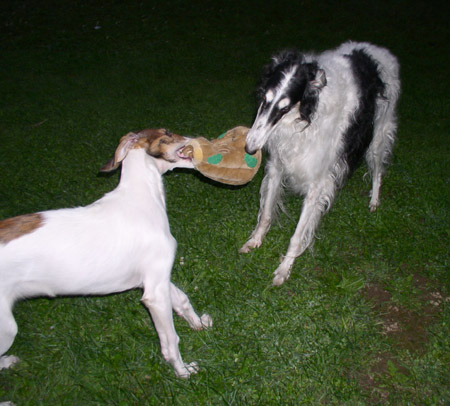 Jak babysitting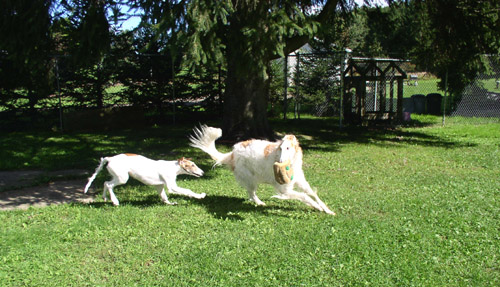 Mik and China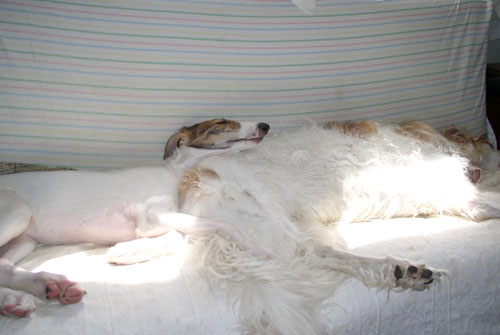 Mik and China, afternoon snooze
Visit the entire Far East Litter at Cool Run Hounds!
---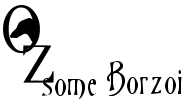 Return to OZsome Home Page