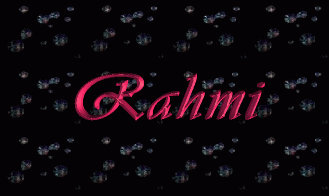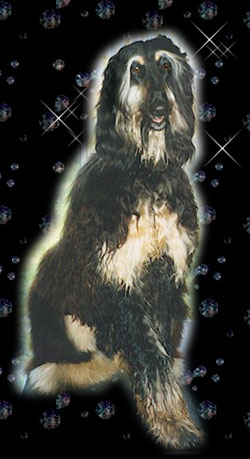 Rahmi is our 8 year old Afghan Hound.
He is our own personal security system, as Rahmi lets everyone
in the household know when strange noises occur.
Rahmi is a sweet, but a true aloof Afghan Hound.
Date of Birth: 4/10/92
Sire: Sharkira Dom Perignon Brut
Dam: Ch. Shakira's Ebony-N-Ivory
We adopted Rahmi, when he was 6 months old, through the Bastins in Indianna
Rahmi did have some socialization (behavioral) problems, but after 7 years of
socialization, love and adjustment, he has finally developed into a fine dog.
He and Izzy enjoy playing and running in the yard together.




W